Rising Cost of Face Masks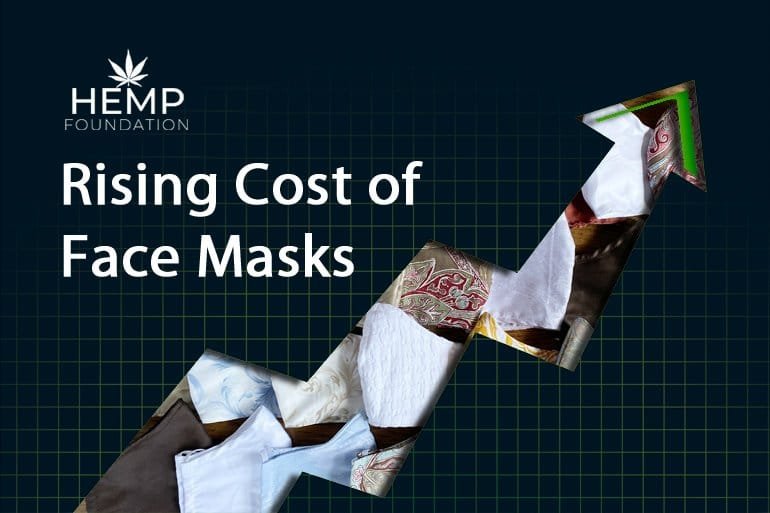 Do You Know the environmental impact of 17 million N95 masks?
Covid-19 has created a plastic pandemic in the world which no one is realizing conservationist. Many countries have made masks compulsory as a protection major from coronavirus.
Many countries are ordering a huge number of masks. Germany has ordered for 12 billion masks and similarly other European countries. What is the environmental footprint of this?
Not only face masks, but a whole range of medical waste problem has also been created by corona: think of PPE kits and gloves.
Companies like 3M have ramped up production to meet the demand for face masks.  Now add to this billion of DIY face masks made by simple fabric.
In this article, we'll understand the environmental footprint of two different types of face masks by doing simple math.
Face masks are not complicated products and they don't use complex materials.  But you'll understand how the consumption of millions of face masks and the significant damage done by them. There are many other aspects of it as well. But let's start with N95 face masks which are used to filter out particles:
The main constituent of N95 face masks is unwoven Propylene (PP) which is made by the melt blowing process and they also have attached rubber bands and aluminum strip.
All of this adds to carbon release in the environment. Even the making of DIY masks has a huge carbon emission footprint.
Unfortunately, there is hardly any credible solution except hemp mask which falls in the non-medical grade category. Hemp is a highly environment-friendly product.
They are reusable and biodegradable as well. Using a hemp mask can solve the problem to a great extent.
So whenever you're buying a plastic mask or a cotton mask think of their impact on our mother earth. How they are polluting land, air and water.  And most of this damage is irreversible.
When you buy a hemp mask, you directly contribute to the protection of our oceans and the environment. They're harmless products.
They're highly effective in protecting from viruses and microbes, stylish, affordable with zero environmental impact.