Top 10 Hemp Research Institutes In The World
Industrial hemp or Cannabis Sativa is cultivated for its versatile properties and uses. The Agricultural Act of 2014 or Farm Bill 2014, permitted research institutions and state departments to cultivate hemp as per state laws. Following this regulation, companies and universities invested in the hemp plant for business and educational reasons. It is assumed that the market is expected to grow over $20 billion in the next two years.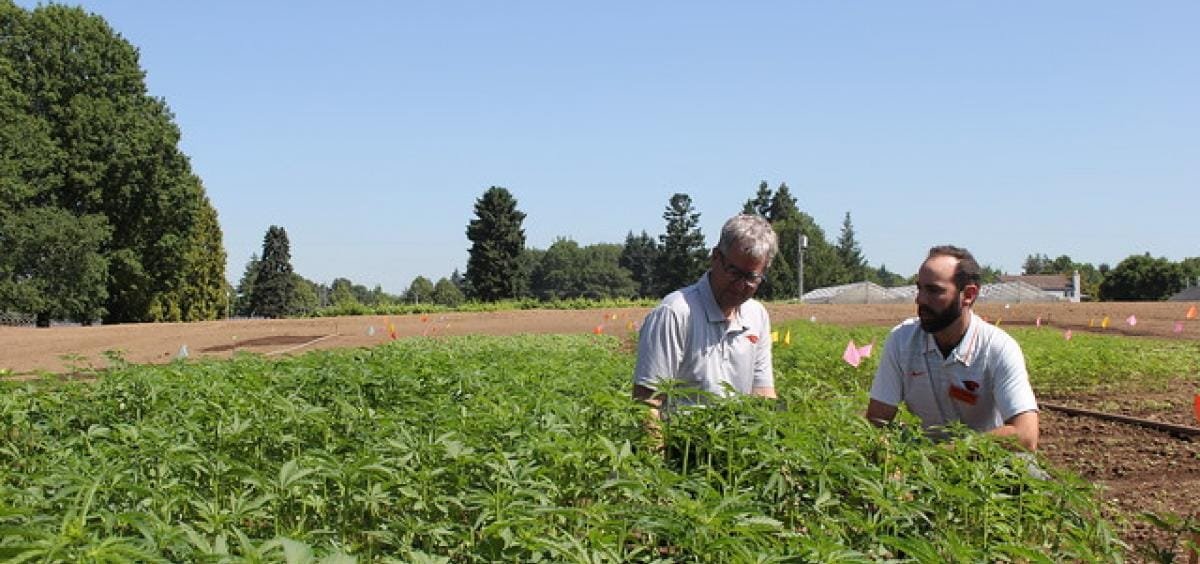 1. Oregon State University
Oregon State University (OSU) in Corvallis, Oregon has launched The Global Hemp Innovation Center in June 2019. It is the state's largest research center to study hemp. It has over 40 OSU internationally acclaimed experts researching over 19 aspects of hemp. They're also engaged in teaching, innovating, pharmacy, public health, engineering, and business.
OSU center in partnership with Oregon agriculture acquired the seed certification services for hemp. They plan to provide seeds to the registered farmers. It is the one and only university in the state to certify hemp seed. They have experiment stations where they plant hemp under diverse climates and soil conditions. The materials harvested are then studied and researched.
2. SUNY Cobleskill – New York
State University of New York (SUNY) College of Agriculture and Technology is based in Cobleskill. They have a number of agricultural research projects going on, one of which is on hemp plantations. They have the permit to grow hemp for research and development purposes. They focus on the issues the plant faces during its cultivation, fungal diseases, spacing the plants, soil conditions and nutrients.
They have cultivation nurseries where the seeds and harvested plant material is stored in a secure, locked area. State law enforcement personnel have free access to their premises for inspection. They highlight the commercial importance of the crop in New York and heighten awareness in the health sector.
3. North Dakota State University
The New Crops research program is led by Dr. Burton Johnson at North Dakota State University (NDSU) Research Extension Center (REC) at Langdon. Hemp has gained a lot of traction after 4 years of its successful initiative. The program's primary goal is to enlarge the importance of industrial hemp in the existing agricultural and economic landscape.
NDSU began researching in 2015 and allowed farmers to apply to produce industrial hemp under state and federal guidelines. Even though the number of planters seems to double every year, they're always on the look-out for more growers. They licensed 4 planters in 2015, and by 2019 they had 64 registered planters.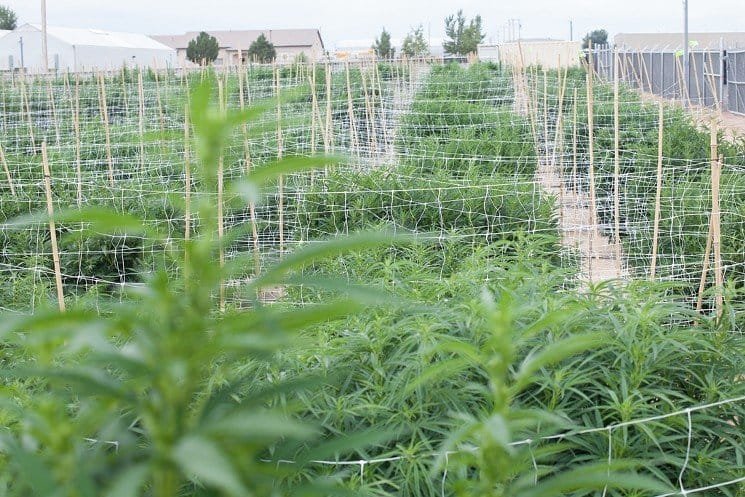 4. Institute of Cannabis Research
Institute of Cannabis Research (ICR) was formed as a result of the partnership between Colorado State University and Pueblo county in June 2016. It is the first cannabis research center in the nation. Their primary aim is to learn and spread awareness of the multiple uses of the hemp plant.
ICR's mission is to educate, research and provide the best service to the region to improve health and wellbeing. They have collaborated with a number of companies like the Colorado Department of Agriculture, Industrial Hemp Research Foundation and many more.
As a result of their key academic activities and experts in the field, they host international cannabis research conferences annually. They also publish 'Journal of Cannabis Research'. They will expand their partnerships and develop on an international scale with enhanced laboratories, types of equipment and technology.
5. Tennessee State University
Tennessee State University (TSU) initiated its research activities in 2018 under The Agricultural Research and Education Center (AREC). They have a team of cultivators, food scientists, soil scientists, a geneticist and an economic specialist along with the greenhouse and field specialists. The primary goal is to study the benefits of CBDs in hemp, explore its nutritional value for humans and animals, and research and develop the plant.
Hemp fiber is known to be strong enough to use in construction. Other uses include textiles, gravel in concrete, hemp oil and grains. It can be used right from building houses to treating a disease. AREC is well-situated to deliver innovative technology, extensive educational programs and research information for farmers and businesses.
6. National Institute of Food and Agriculture NIFA)
NIFA researches the additional aspects of hemp. The team of experts has its own legal guidance making sure they abide by the terms and conditions of the state laws. It is one of the leading institutes in the topic and is globally known for its chemical examinations and genetic studies in food and agriculture.
Further developments in Farm Bill 2018 by USDA legalize the production of hemp for studying and research purposes. It is expected that there will be guidelines to commercially produce and utilize hemp in the U.S. by next year. NIFA is incredibly aligned with various research communities.
7. Southern Cross University
SCU has invested over $300,000 in researching and developing Cannabis and hemp as a part of their projects. It has set up the National Cannabis Germplasm Resource to study and store CBD and hemp profiles. Last year they signed an agreement with Solaris Nutraceuticals, setting a great example in the industry.
The campus is equipped with high-tech research laboratories where scientists work with the most advanced resources. They are authorized to process, produce, and supply Cannabis and its products for scientific research and development. They have laboratories, controlled cultivation rooms and genetic resource seed facilities for preservation at par with international standards.
8. Kentucky Department of Agriculture's Industrial Hemp Program
The UK College of Agriculture, Food and Environment initiated the Kentucky Department of Agriculture's Industrial Hemp Program. This lies under the UK Industrial Hemp Agronomic Research. They have the best professors and scientists from the UK Department of Plant and Soil Sciences as participants.
The program focuses on the agricultural and economic parameters of industrial hemp. The study helps in optimizing the production of the plant in the U.S. Their research takes place in sanctioned facilities and has played an important role in the profitable output of industrial yield.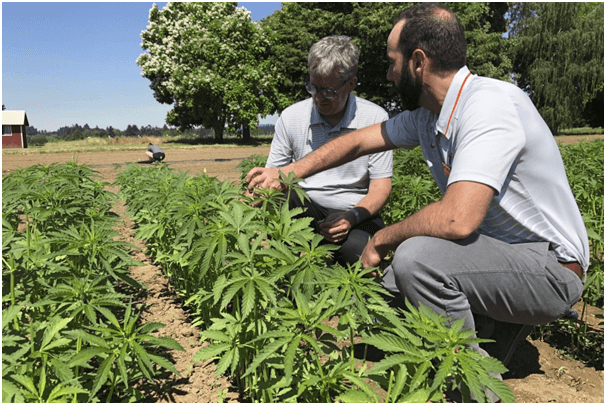 The School of Integrative Plant Science (SIPS) comprises of a team of multidisciplinary researchers studying hemp and its uses to extend the knowledge to farmers and businesses. The SIPS faculty aims to aid the tremendous commercial potential of industrial hemp. Their agenda is to sustainably breed and study the cultures under a controlled environment. They are actively researching the agricultural and economic benefits of the plant and are breeding new hybrids to suit the New York climate.
Clarkson University was founded in Potsdam, New York. They understand the economic and public health benefits of hemp. They're also hoping for a major breakthrough will which prove hemp as a substitute for graphite in lithium-ion batteries. They have received massive charities from the National Science Foundation. They're inclined towards bio-sustainability and believe that the hemp plant plays an essential role in achieving the goal.
Universities play a significant role in diversifying, developing, and creating new opportunities in every possible sector with 21st-century technologies. These institutes and their innumerous collaborations in botanical research have enormous potential that holds a strong future for health, fitness, engineering, manufacturing, and construction. Hemp continues to grow in virtually every industry and even possess bio-fuel resources.